September 1 (Tuesday)
Built at the end of the 19th century in the neo-gothic style, the House of Parliament is a truly formidable building. It serves to this day as the home of the Hungarian National Assembly.
Take a virtual tour beforehand so that you don't miss any important detail!
Admittance to the guided tours: 17:30 – 18:00, at Gate XII (see map). Please be advised that the security check may take some time. Some special rules also apply, though you will not find it extraordinary if you had ever visited an airport before.
The opening reception proper starts at 19:00. We have been granted use of the premises until 21:00.
The gate will close at 19:15, no new arrivals after that.
Please also be aware that prior registration is required to enter the House of Parliament! You can do so via this secure link until August 24 2015 12:00 CET
For security reasons you will be denied entrance unless you send your details in time!
Attention First Timers!
A special first-timers corner will be set up where IGeLU is preparing to share some valuable pieces of information with you. Please keep a look out for the "First Timer" sign!"
SEE YOU THERE!
---
September 3 (Thursday)
Social event on the boat "Táncsics"
19:00 – 21:30
The boat will take a round trip down to the new National Theatre and the Palace of Arts, up to Margaret Island and back.
Departure – Boráros tér
Boarding starts at 18:45.
The boat leaves for a round trip at 19:00 so please be on time!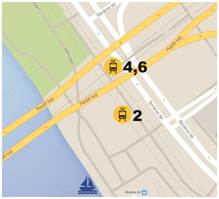 A member of the Local Staff will be waiting at tram stops to show the way; keep a look out for the IGeLU sign!
Click here for specific instructions on how to get to "Boráros tér" from the Conference Venue or your hotel.
Music will be provided by IGeLU staff and Horvath Cintia (vocals) and Borbenyi Daniel (guitar), Jazz majors at the Liszt Ferenc Academy of Music.
Arrival – Vigadó tér – 21:30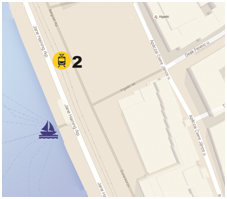 ENJOY!